Opportunities for Spiritual Growth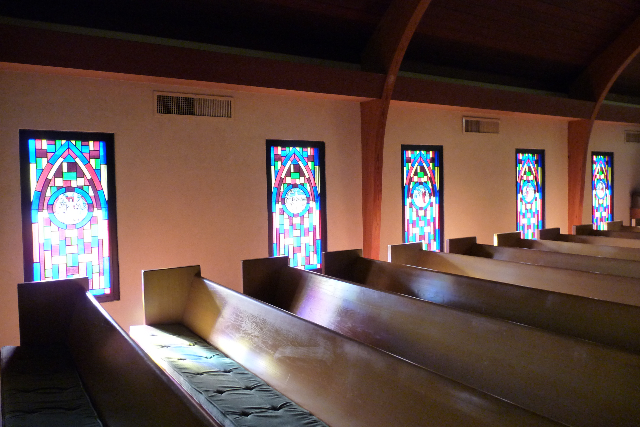 Below are the worship services and small groups who meet regularly for the purpose of making disciples:
Worship Services: All are Invited!!

We understand worship to be an experience of God's presence. Our services are designed to invite all participants to open their spirits to the transforming power of God's grace through the Holy Spirit. Our main worship services are Sunday Mornings at 10:30AM. These are traditional services which follow a liturgy of; praise and thanksgiving, proclamation of the Word, response to the Word, and sending forth. Throughout the Christian year we gather for special services such as; Advent, Christmas Eve, Christmas, Lent, Holy Week, Easter, Pentecost and others.
Children's Church (Sundays 10:30AM) We provide a special worship opportunity for children ages 3 through 9 on the second and fourth Sundays of each month. The children experience their own worship service. They engage in age appropriate activities to help them learn about worship and develop skills in leading worship.
PLEASE CHECK OUR CALENDAR OR WITH OUR CHURCH OFFICE AS WE HAVE LIMITED SMALL GROUPS AT THIS TIME!
Small Groups:
Please check with the calendar or office for any scheduling changes
Sunday School Classes (Sundays at 9:00AM)

We currently offer classes for adults only.

UMYF (check calendar)

United Methodist Youth Fellowship is a gathering for youth 5th grade through 12th grade.

Traditional Bible Study (Tuesdays at 9:30AM)

They study individual books of Scripture by chapter and/or theme.

Lectio Divina Prayer

(Wednesdays 1:00PM)

This group meets to engage the ancient prayer practice of Lectio Divina and to explore other spiritual disciplines. Click here for a brief video introduction to Lectio Divina.

Exercise

(Mondays and Thursdays 10:00AM)

A gathering for gentle chair exercises as participants strive to be good stewards of God's gift - our physical bodies.

Bell Choir (Tuesdays 6:00PM seasonally - Not currently meeting. Check calendar and this space for any changes)

They prepare and perform bell music for our Sunday worship services, seasonal services and other special community events.

Chancel Choir (Wednesday 7:00PM)

These singers gather to rehearse music for leading and performing during Sunday morning worship services and special services throughout the year. They also prepare and present cantatas during the Christmas and Easter seasons.

Shepherds (Third Wednesdays 10:00AM)

A prayer group that is committed to be in communication with families in the congregation. They monthly contact every family to provide encouragement and prayer.

United Women of Faith and United Methodist Men (Second Saturdays 9:00AM)

These two groups meet for felloswship, education, work and outreach projects. They sponsor most of our churchwide functions for fellowship and missions.
Vacation Bible School (Saturdays - Summer)

Bible based learning experience for children ages 3 through 12.